Caribsea Sportfishing, The Original Local Legend
Caribsea is a 46′ Guthrie built in North Carolina. She is the last wood hull boat, Guthrie ever build and is one of the best fish raising boats anywhere. Our boat was originally brought to Costa Rica by the legendary fly fisherman Harry Gray and designed specifically for fishing the fertile Pacific waters right off Costa Rica.
How fast is it? What are the amenities?
She is powered by a Detroit 8V92 and cruises at 20 knots. Full AC cabin, full head, kitchen, two staterooms and is a perfect fishing raising platform for the Central Pacific of Costa Rica.
What kind of equipment you have?
We have full Raymarine electronics, Rupp outriggers, tuna tubes, live well and pull double dredges. Our equipment is Shimano TLD 30 and 50 class conventional along with Penn 50 class conventional and spinning equipment.
Do I need to bring anything of my own equipment?
No, we have you covered. We specialize in fly fishing and have Billy Pate reels with sage rods. Our specialty is catching fish. Whether, you want to go inshore, offshore, overnight trips or target a specific species on fly, we can make it happen.
CaribSea–The Local Legend of Costa Rica
The original owner of Caribsea was none other than the legendary fly fisherman Harry Gray. When Harry originally purchased the boat he searched far and wide to find the perfect boat for fly fishing in Costa Rica and the 46' Guthrie was his boat of choice. After 10 years of fishing, setting records and breaking world records on fly, Harry fell ill and passed away. After a year of sitting, Bob Baker a famous flats guide from the Florida Keys decided to purchase the boat and offer charter services to clients looking for the best fishing experience in Costa Rica.
For 15 years, Captain Bob had a successful charter operation in Costa Rica, but decided to sell the boat in 2015 as new priorities in life came to play. The new owners are from Florida (living in Costa Rica) and have been in the sport fishing business for years throughout Costa Rica and decided to keep the legacy going. Since then, the boat is doing what it was designed to do. Deliver world class fishing experiences to anglers looking to enjoy the prolific waters of Costa Rica.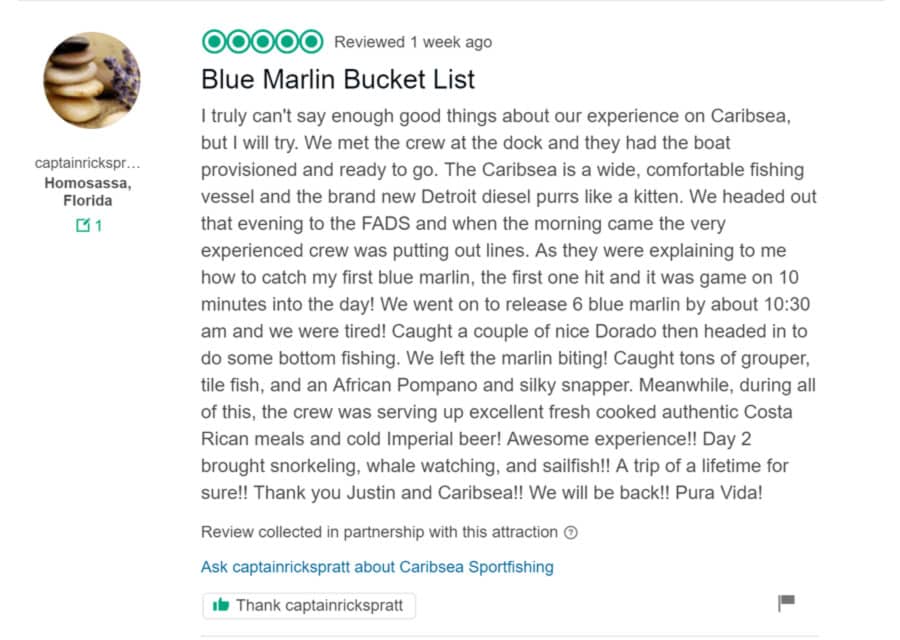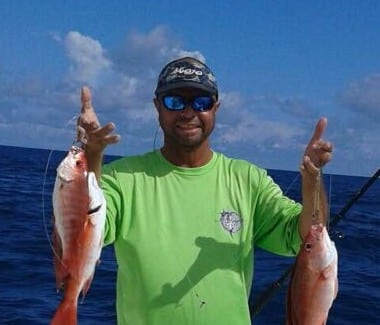 Captain
Nationality: Costa Rica
Languages: Spanish and English
Age: 47
Favorite fishing style: Fly, Conventional and Spinning.
Favorite months to fish: December – May for bill fish and then July – November for Marlin and Bottom Fishing
Glenn started fishing professionally when he was 16 years old. His first job was working as a mate and after 9 years, he got is captains license and started running boats throughout Costa Rica. With 30 years of experience, Glen has also participated in many tournaments and has won the Fly division of the Gray's Fly tournament with Billy Pate as his angler. He has also placed in many conventional tournaments and most recently took home 1st place meat fish in the 1st annual Marina Pez Vela Open.
Gilberto Amaya Castro 'Tio'
First Mate
Nationality: Nicaragua
Languages: Spanish and English
Age: 45
Favorite fishing style: Any type as long as he is at sea
Favorite months to fish: November and December in the central pacific when the marlin and dorado are most abundant.
Tio starting fishing when he was 14 years old using artesanal methods before fishing professionally for the past 17 years. After fishing the entire coast of Costa Rica for captains like Daniel Espinoza aboard "Spanish Fly", Roberto Gonzalez aboard "Seahawk" he has chosen the home port of Quepos and enjoys everything this area has to offer. Lots of tournament experience from the Presidential series in Panama winning first place, Offshore World Championship out of Quepos and the Los Suenos Series in Jaco. "Tio" is a passionate angler who loves taking care of clients and making sure there every need is tended to. Some would say he missed his calling as a Chef. Once you enjoy the home made hot meals that Tio prepares, you will have a hard time going to a restaurant after you fishing trip ends!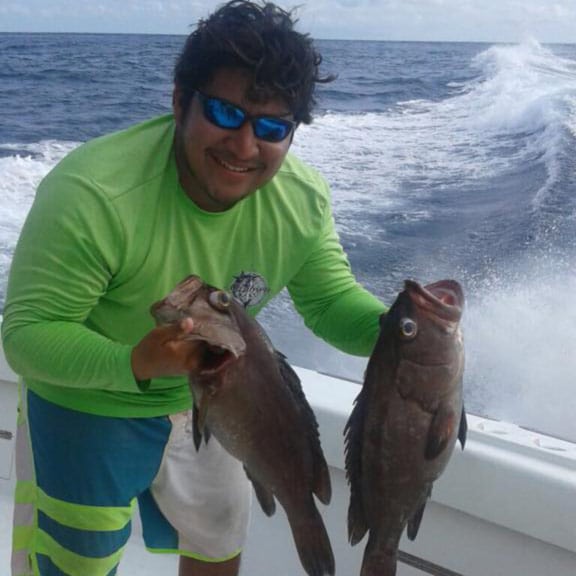 Second Mate
Nationality: Costa Rica
Languages: Spanish and English
Age: 31
Favorite fishing style: Conventional is his favorite style, but also loves light tackle and bait and switch with fly.
Favorite months to fish: January and February are his favorites because of the abundance of sailfish. However, with the new FAD fishing, the summer months of May – November are quickly rising in the favorite standings.
Jorge starting fishing when he was 13 helping out on boats when he could and then became a full time mate at the age of 16 (School Permitting) and has never looked back. Through the years, Jorge has fished many tournaments from the Costa Rica Classic, placing 3rd overall and winning best angler personally. He has also participated in every Offshore World Championship out of Quepos and recently won the meat fish division in the 1st annual Marina Pez Vela Open. When Jorge is not fishing, he is thinking about fishing and spending time with his wife and young daughter.