Inshore Fishing Costa Rica
Costa Rica is world renowned for its incredible billfishing, but we also have an amazing inshore fishery as well. Here on the pacific coast of Costa Rica, we have some of the best rooster fishing any where in the world along with cubera snapper, amberjack, grouper and other species including snook.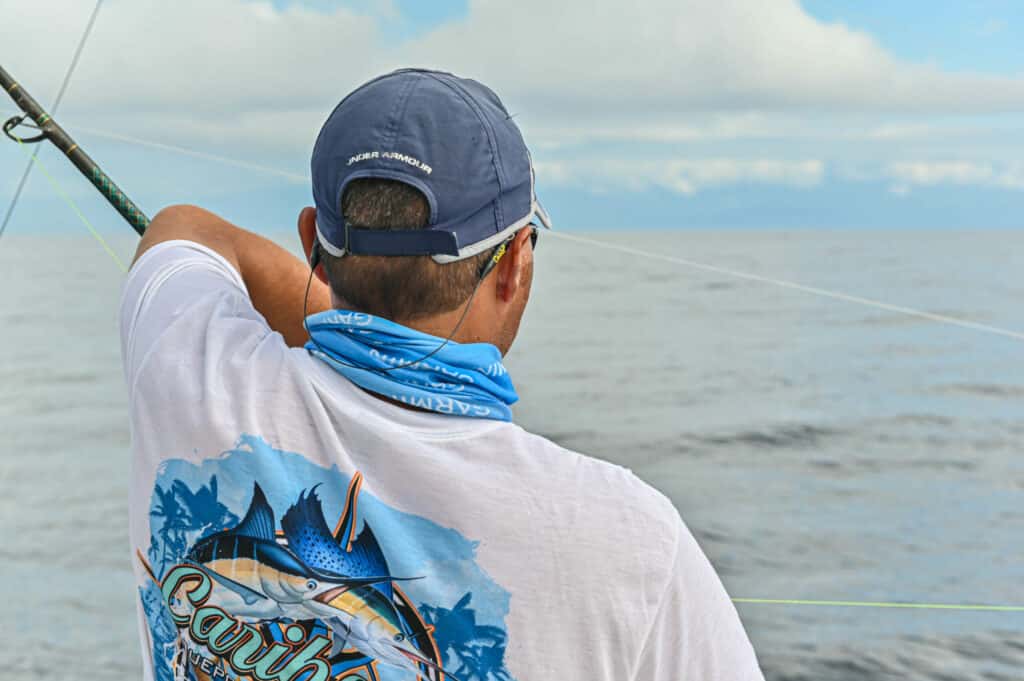 Where is the best place to inshore fish?
Fortunately, anywhere along the Pacific Coast of Costa Rica offers phenomenal inshore fishing. Since the primary inshore species don't migrate, there is not one specific place that is better. However, there are certain areas, with more habitat for the targeted species like Roosterfish and Cubera Snapper.
The Central Pacific area of Golfito – Quepos is one of the top spots because there are many islands and inshore reefs that hold fish year round. The North Pacific region around the Gulf of Papagayo is also one of the best places in Costa Rica.
The primary key to a world class inshore fishing trip is getting with the right guides. Unlike other fishing styles in Costa Rica, inshore fishing is an art skill. Having a captain that knows the points and rocks that hold fish is critical to catching a trophy. As Costa Rica is so famous for its offshore fishing, most captains and crews hone their skills for offshore and overlook the amazing inshore fishing they have as well.
When is the best time to go inshore fishing in Costa Rica?
For inshore fishing, there is no season. These species don't migrate, so you can target them anytime of the year. The main key is getting the right guide and having the right bait. The bait is the only seasonal change and having a guide who knows these patterns will ensure a productive day on the water.
The most common target species for inshore fishing Costa Rica is roosterfish and cubera snapper. However, there are many other species that can be caught. Inshore fishing is typically a bit more action packed then your traditional offshore fishing day.
The roosterfish, which is in the jack family, is one of the most sought after game fish anywhere. Described by many as the most powerful fish pound for pound, they are sure to test your endurance and the equipment before giving you that trophy picture.
On any given day inshore fishing, you can also catch cubera snapper, rock snapper, amberjack, crevalle jack, Sierra mackerel, Spanish Mackerel, snook and the occasional wahoo.
For snook anglers, the central pacific area around Quepos is one of the best destinations in the world for catching a world record. Each year over the past 3 years, the world record for Pacific black snook gets crushed in this area. When the sardinas are passing by, these large snook come out of the mangrove estuaries and feed along the river mouth and surf. This provides some of the most adrenaline pumping snook action anywhere in the world.
Inshore fishing is truly for everyone. Since your charter travel times for most areas is under 15 minutes, you can do half day or full day trips and there is no age limit or skill level required.
If you're a family, who is just getting into fishing or traveling with children, inshore fishing Costa Rica trip would be a perfect fun day on the water. Short travel and enough action at all other times to keep everyone engaged.
We provide everything you need to fish! Bait, ice, tackle, fishing equipment, food–a hot meal, and drinks. You will buy fishing licence on the dock, right before you board.